I absolutely adore these sweet little holiday Cocoa Sliders! They are easy to create, and an inexpensive but "warming" gift to give at the holidays! I loved it so much that after doing my first tutorial featuring products from Discount Cardstock that I decided to do yet another tutorial with patterned paper. I added a little something extra to the original design with a sweet Fiskars edger punch and some cheerful red and white striped ribbon.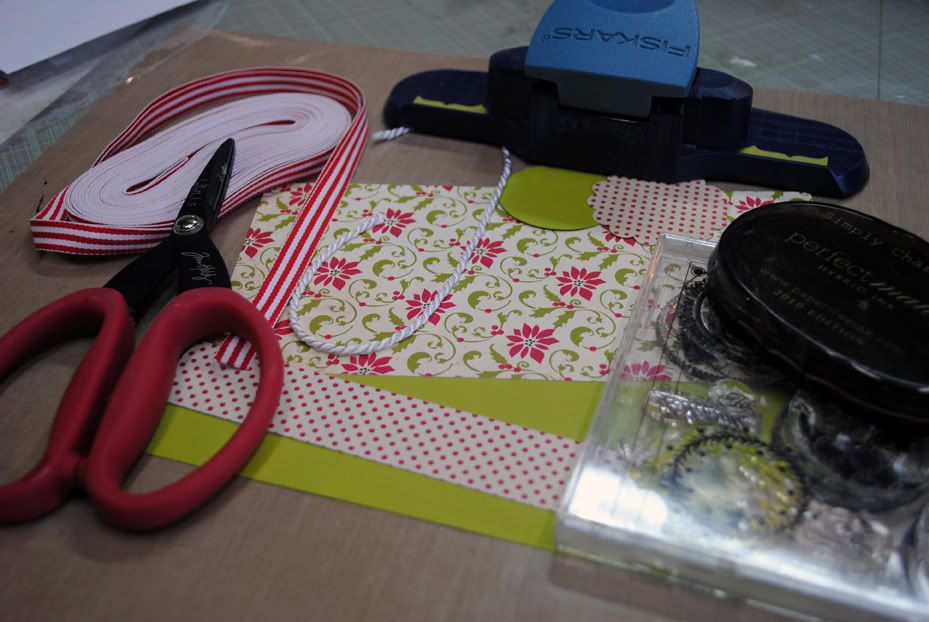 (Please note that I did not use the twine or the ink that is pictured in this supply photograph)
Supplies needed to create this project:
Cardstock cut at 7 3/4 x 5 1/4, scored at 3 5/8 and 1/2 inch.

Patterned Paper cut at 7 3/4 x 4, scored at 3 5/8 and 1/2 inch

Coordinating Patterned Paper cut 5 1/4 x 1 inch

16 inch (more or less) Ribbon of your choice

1 - 2 inch scallop circle punch patterned paper

1 - 1/34 inch circle punched from Cardstock

Papertrey Ink 2008 Holiday Tag stamp set (or stamp of your choice)

Ranger: Archival Ink "Coffee" or ink of your choice
Note: Patterned Paper is Tinsel and Twig by The Girl's Paperie, Cardstock is Simply Chartreuse by Papertrey Ink. Red and White Striped Ribbon purchased online at Really Reasonal Ribbons.
Tools needed to create this project:
Your favorite border punch

Paper Trimmer

Scissors

Scoreboard

Hold Punch

Adhesive Tape
Step One: Punch border along one long edge of 1 inch wide patterned paper.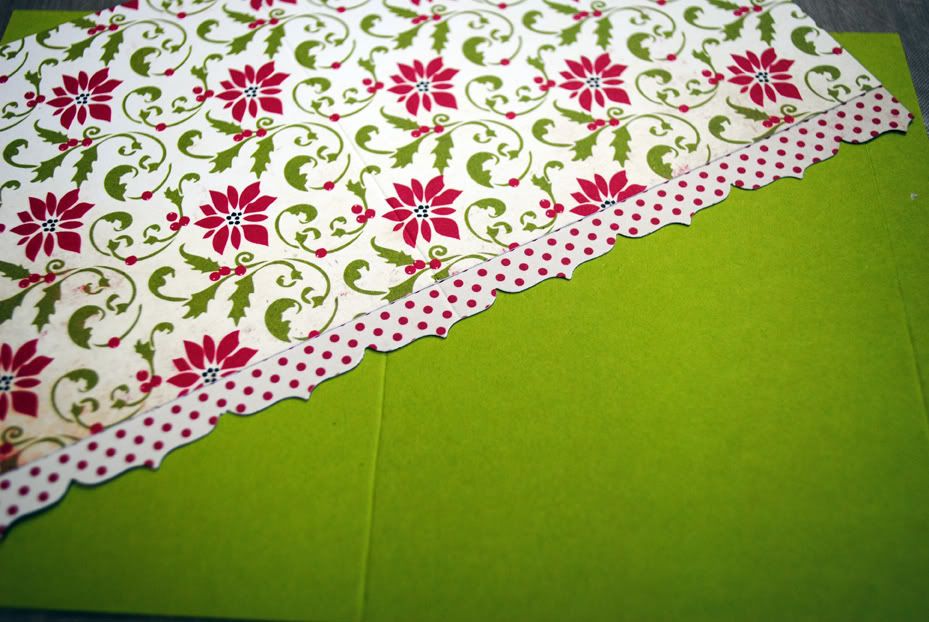 Step Two: Adhere border to patterned paper being careful to line up score marks.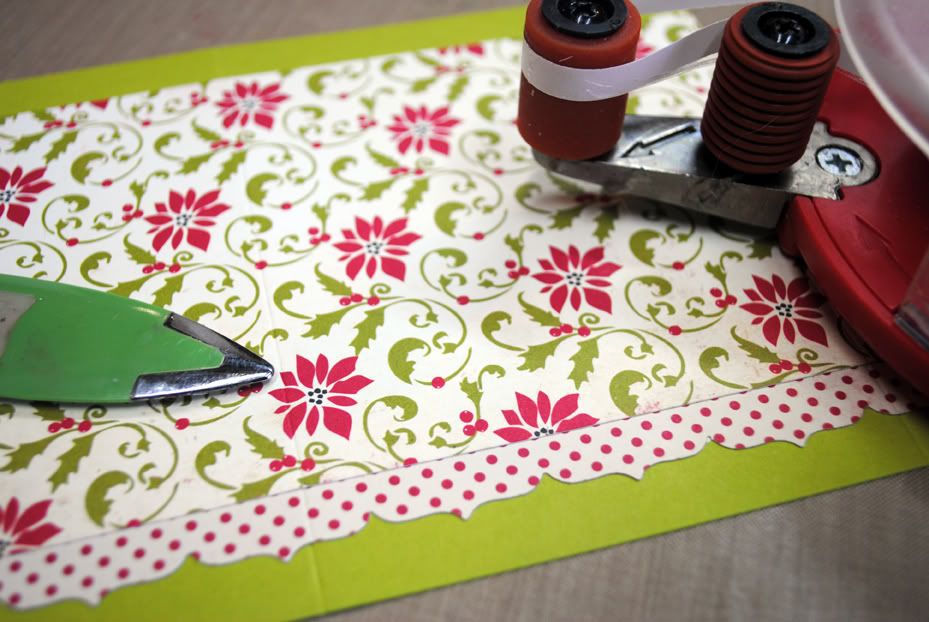 Step Three: Adhere patterned paper to cardstock being careful to line up score marks.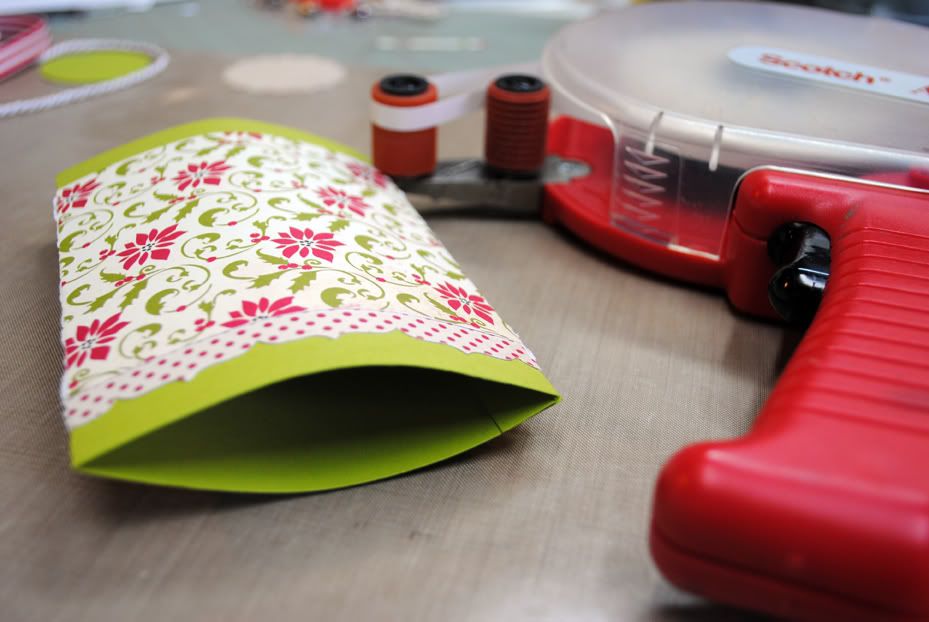 Step Four: Fold at score marks. Adhere 1/2 inch scored part of cardstock to inside of flap creating a pocket for the packet of Cocoa.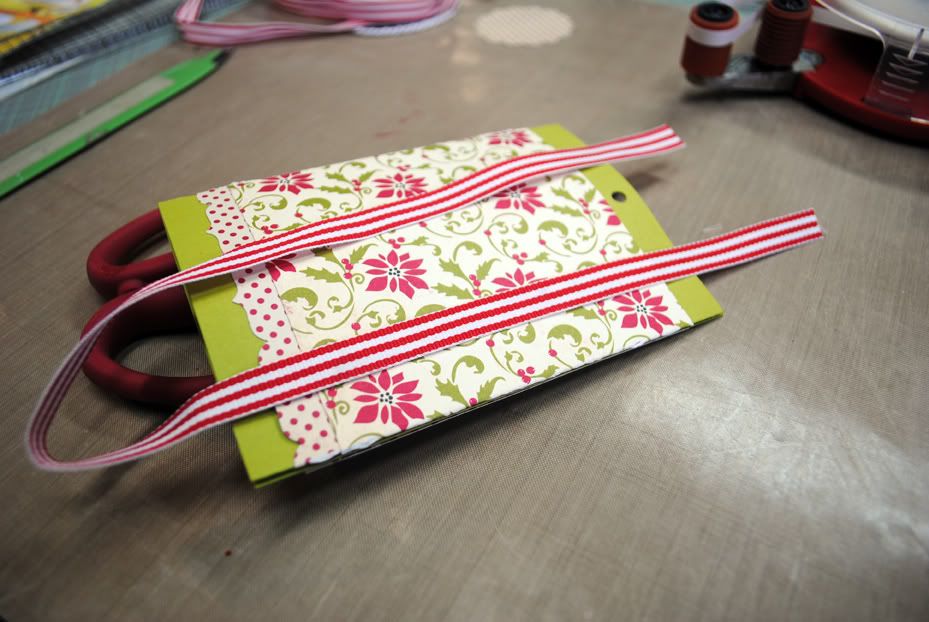 Step Five: Punch hole toward top of slider through both sides of cardstock.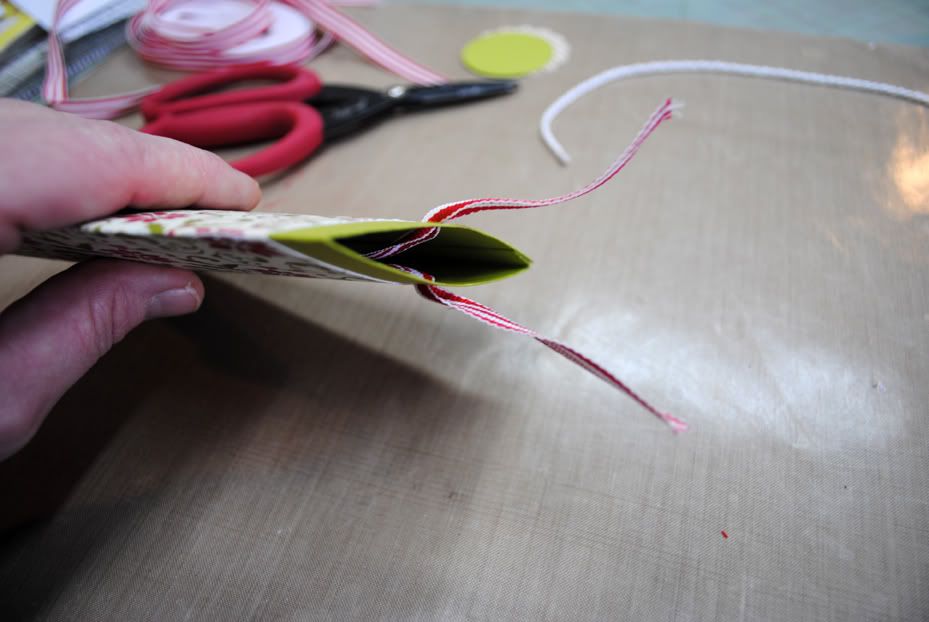 Step Six: Fold ribbon in half and slip down inside pocket. String one end of each ribbon through each hole punch to create a loop inside the pocket to hold the Cocoa packet.
Step Seven: Slip Cocoa packet down into top of pocket. Let the loop "catch" the Cocoa packet.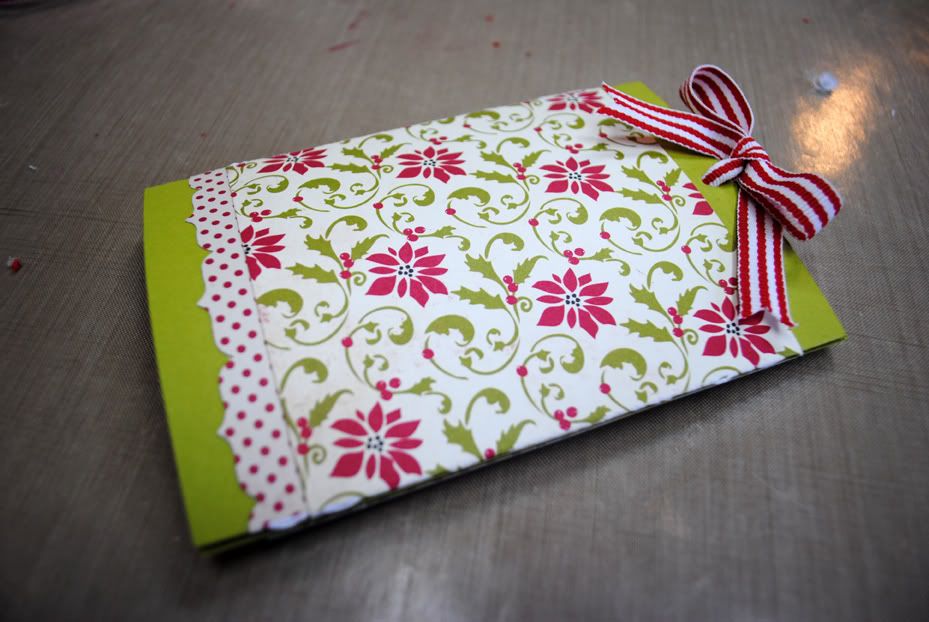 Step Eight: Pull both ends of ribbon up until Cocoa packet is held firmly in place inside the pocket and tie a bow. Trim edges of ribbon as desired.
Step Nine: Stamp sentiment on cardstock circle punch. Adhere to scallop circle with Pop Dot.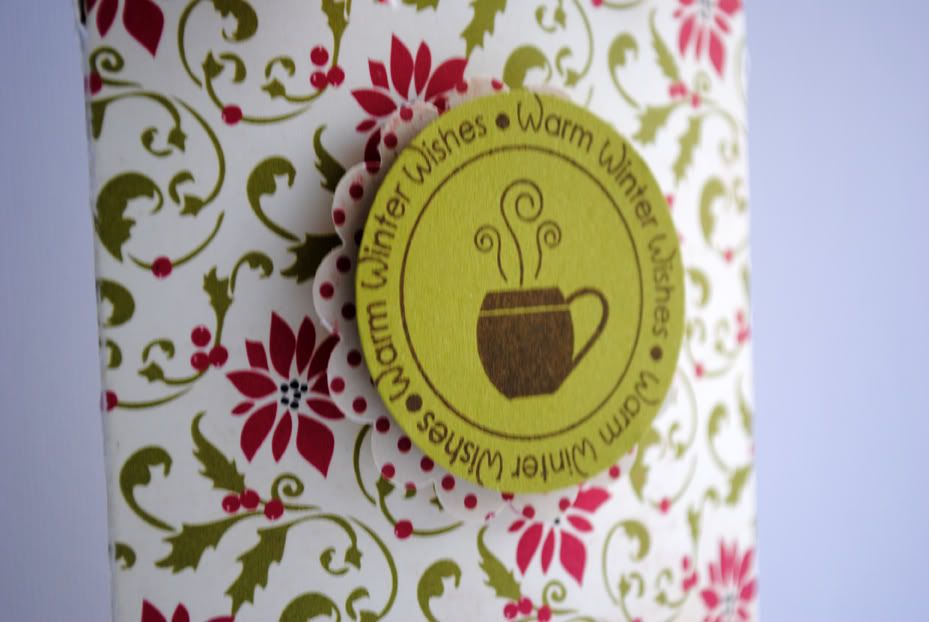 Step Ten: Adhere sentiment to front of Cocoa Slider with Pop Dot.