This has been a difficult week for our family, as we lost one of our sweet Labs, Gracie on November 20, to a terrible and sudden illness. She was not quite 5 years old. I posted about it briefly on Facebook but couldn't get myself to write about it here on the blog... it was too difficult knowing that I had, just a few days before her passing posted on the blog about her and my other Lab, Marley
right here.
Instead I have been working on a layout of Grace as a tribute to her (which I can't post as it is a gift for my middle daughter Caitlin - Gracie was her dog). We have found this week that even still with a household of (four) dogs and (seven) cats to keep our hearts and minds busy... there still remains and shall always be a huge hole without our Gracie May here, she is so loved and will be always missed.
But there is someone who has been very busy trying to keep us smiling... (I wrote about when we got her and how she was rescued by my middle daughter Caitlin
right here
.)
All of Remi's injuries have healed now from whatever life she was living before she arrived here with us several weeks ago and we are getting to know her with each passing day... I am thankful that she is helping us all... especially my daughter Caitlin, to get through this difficult time as we adjust to life without Gracie.
While no dog will ever replace the love we have for our Gracie May... having all kinds of puppy love to share certainly helps ease the loss when you get hugs and kisses like this...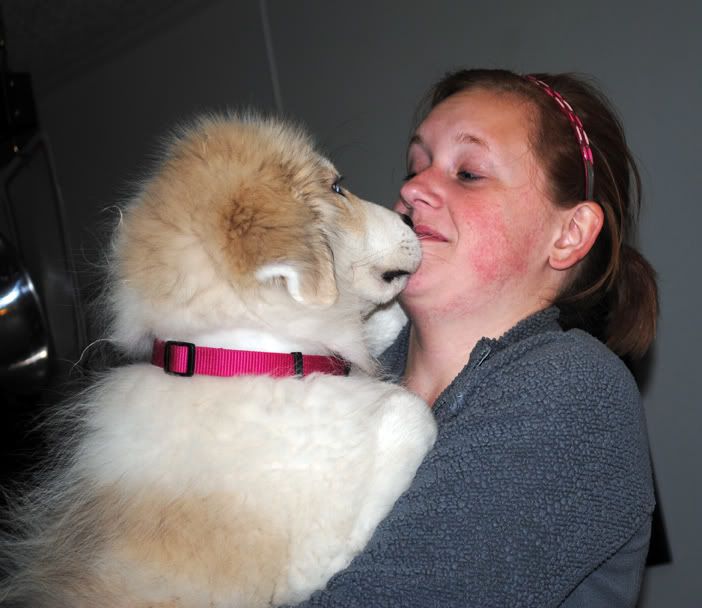 I wish that I had not been so slow on the "draw" snapping these photos as I missed the big SLURRRRRP Remi gave Caitlin's face...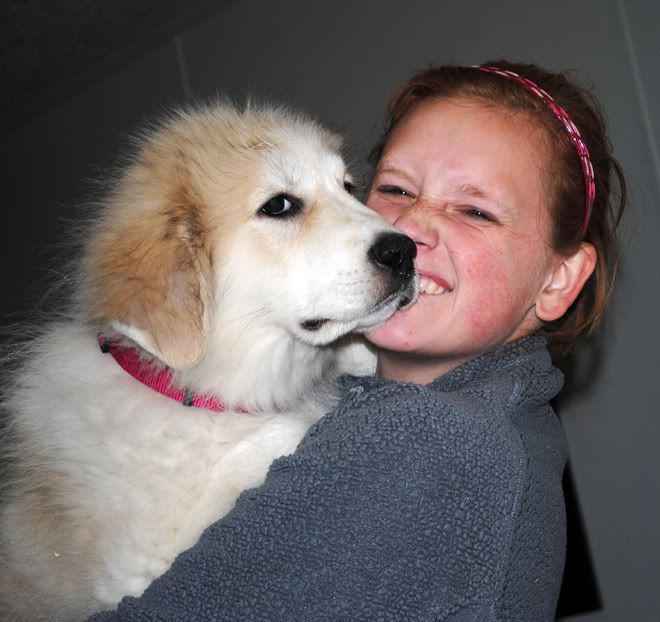 but I did capture the aftermath... :-) Doesn't Remi look smug?!
I hope you and your family had a wonderful Thanksgiving.