This month the Designers at
Memorable Seasons
are revealing our projects in coordination with the
Memorable Seasons Numbers Crop.
The Crop begins today and runs through Sunday. I hope you join us for a weekend of crafty fun
right here
on the message boards!
Now for my monthly reveal...after working on so many holiday projects over the past couple of months, having an opportunity to create with products that remind me of summer fun was a real treat! I chose the Jillibean Soup Summer Squash Soup Collection and Jill also chose some great embellishments for me to use as well. The list of supplies from the Memorable Seasons store that I used for these layouts is available
right here.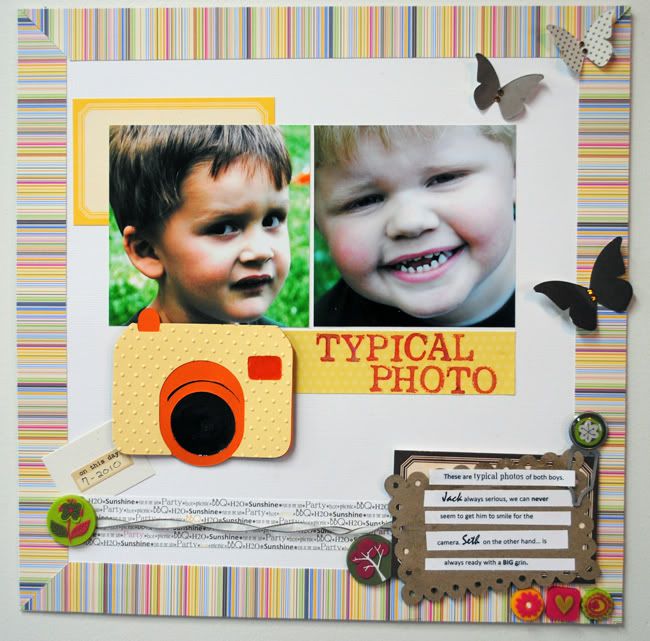 For my "Typical Photo" layout, I used my Cricut to create the camera die cut, embossed it with my Cuttlebug and added Glossy Accents to the lens to give it the shine of glass... unfortunately I didn't take a photo that shows that! Grrrr. :-)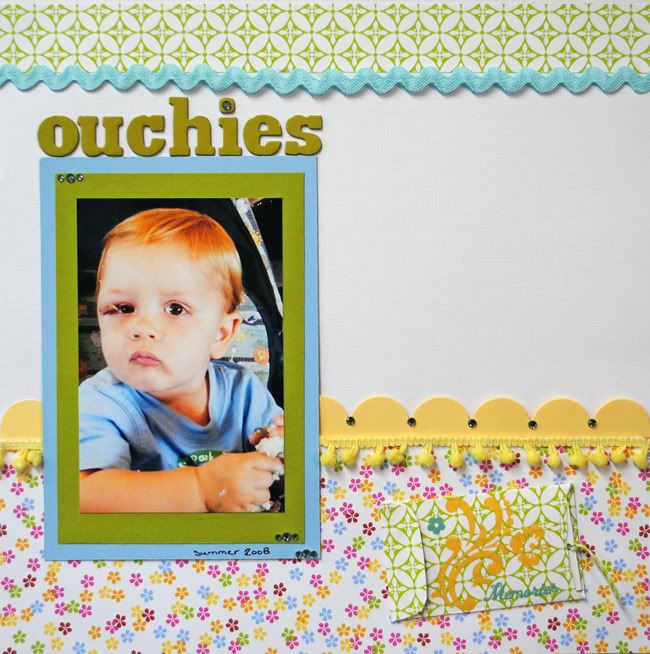 For my "Ouchies" Layout I chose to hide the journaling (which is a personal message to my grandson regarding surgery he had to remove a cyst from above his right eye) in an envelope I created from a plastic template. You saw the sneak peek for this layout on yesterday's post here at Runs With Scraps.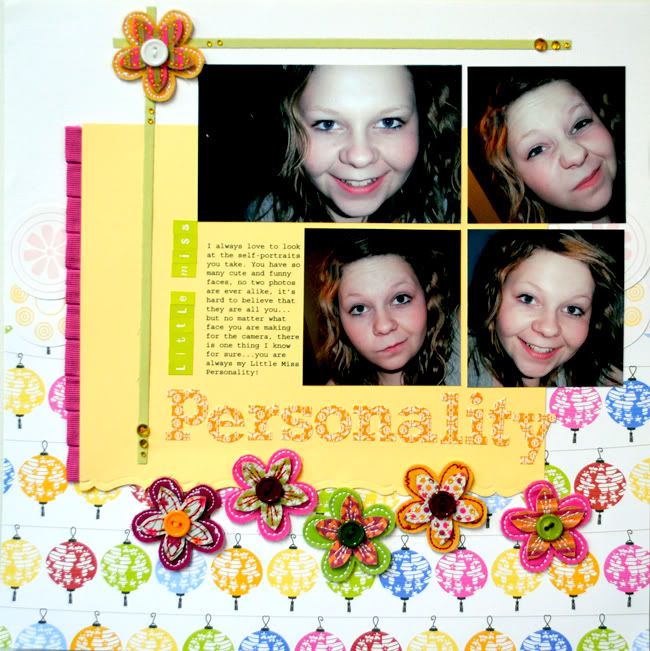 I've had the flowers I used in this layout for almost a year... I couldn't believe I finally found a place to use them (I had lost hope)... See that, all good things come to those who wait. (sorta).
Join us for the
Memorable Seasons New Year's Number Crop
!! Beginning on Friday, January 7 through January 9, the Design Team will issue 12 challenges for the 12 months of the year. Each challenge will represent a month and will use the number of that month in a creative way to inspire your layout or card. Our
Online Crop
will last until Sunday night, but you will have until the following Sunday night (January 16) at midnight to complete your challenges. Points will be awarded for each challenge completed as well as the games that we play over the weekend. The person with the most points will be our winner! There will also be some fun RAK give aways, games, and great sale items at the online store too! Don't miss out on all the fun!
Join us this weekend!